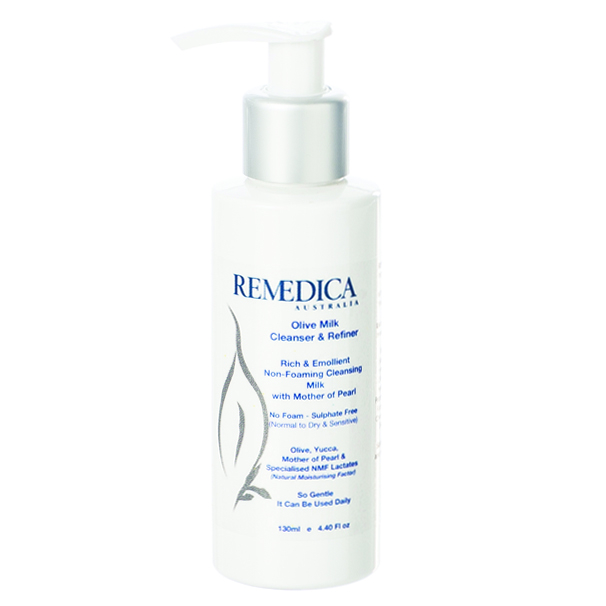 In Brief : Olive Milk Cleanser and Refiner
Cleansing for Dry/Mature and Semi-sensitive Skin
REMEDICA recently had a new product trial for one of our cleansers.
This cleanser is formulated with tiny particles of mother of pearl extract that combine with the gentle SULPHATE FREE formula to leave skin feeling clean, silky smooth, cushioned and radiant.
Our olive milk cleanser and refiner is "foam – free" and is so gentle it can be used daily for almost all skin and will leave a hydrated and supple skin feel.
Enjoy x